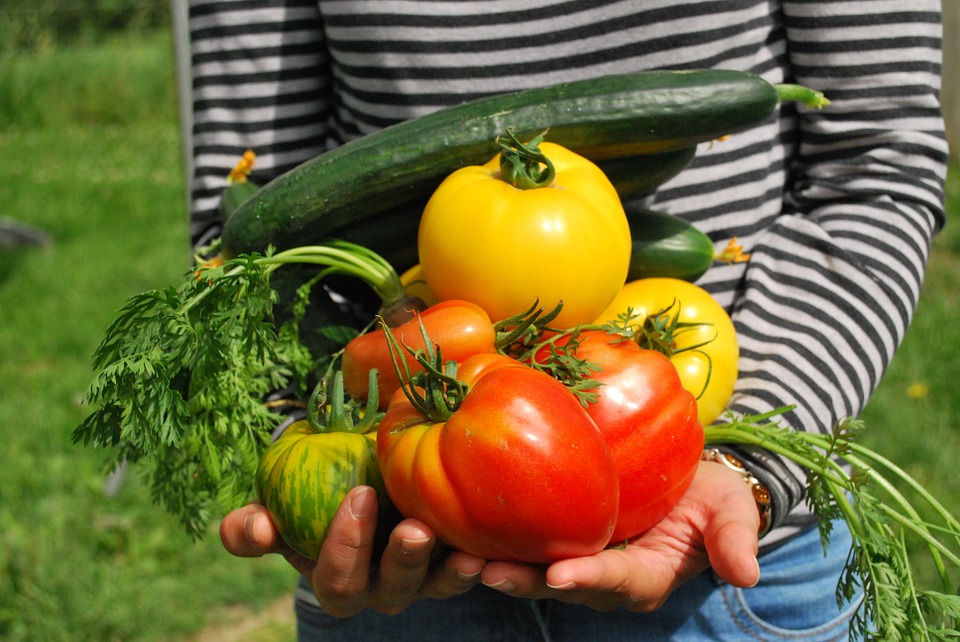 Growing your own backyard veggies is a great way to lower your carbon footprint, and get some tasty produce along the way. You will reduce your food miles, packaging use, and food waste as well as be more in touch with which foods are in season.
In some areas precautions need to be taken before starting your own veggie patch due to the possibility of unhealthy levels of metals and metalloids in the soil. These have built up over time as a result of pollution from manufacturing, traffic, waste dumps and building renovations.
Lead is of particular concern and has mainly been caused by our prior use of leaded petrol and leaded paint. In adults lead can cause kidney damage, and cardiovascular and blood pressure problems.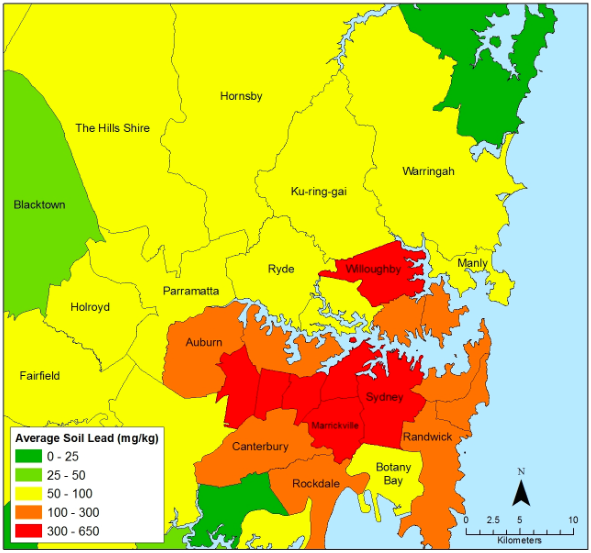 Lead and children
Exposure to lead is particularly risky for children as it can lead to permanent intellectual and neurological damage. Children often play close to the ground and have a high level of hand-to-mouth contact. Whereas adults absorb 10% of the lead they ingest, children absorb an alarming 50-60%.
Whilst this is concerning, the key is to be informed so you can garden safely.
So what can you do if you are concerned?
If you live in Australia you can get your soil tested by the VegeSafe program at Macquarie University. The service is free for domestic and community garden soils, but why not make a small donation to support the program continuing its great work.
What is VegeSafe?
Based within Macquarie University, VegeSafe is a community science participation program mapping soil samples for contaminants and providing education to the community about both the risks and the possible solutions for contaminated soil.
How do you get your soil tested?
It's easy. Simply follow the instructions provided regarding how to take your 5 soil samples, seal them in bags, label them, sign your consent form and post this to Vege Safe. This is a nationwide program so samples can be sent from anywhere in Australia. If you live nearby you could also attend a Vege Safe event and have your soil tested then.
What do VegeSafe test for?
Testing is done for metal and metalloid contaminants that are most likely to cause a risk to human health when elevated in very high concentrations in backyard soils. These are arsenic, cadmium, chromium, copper, manganese, nickel, lead and zinc.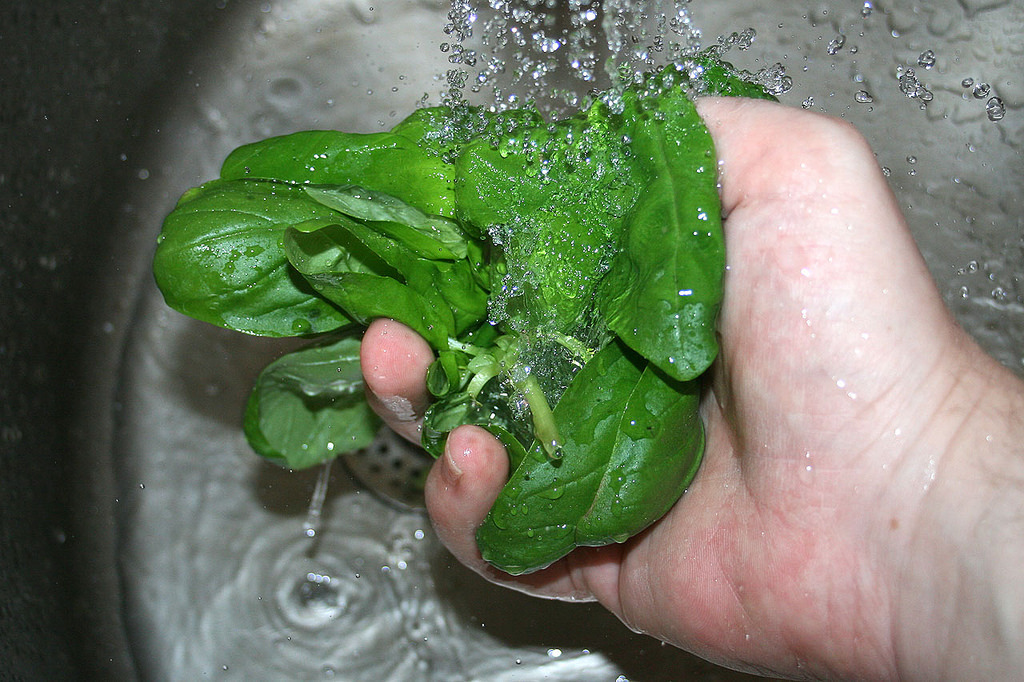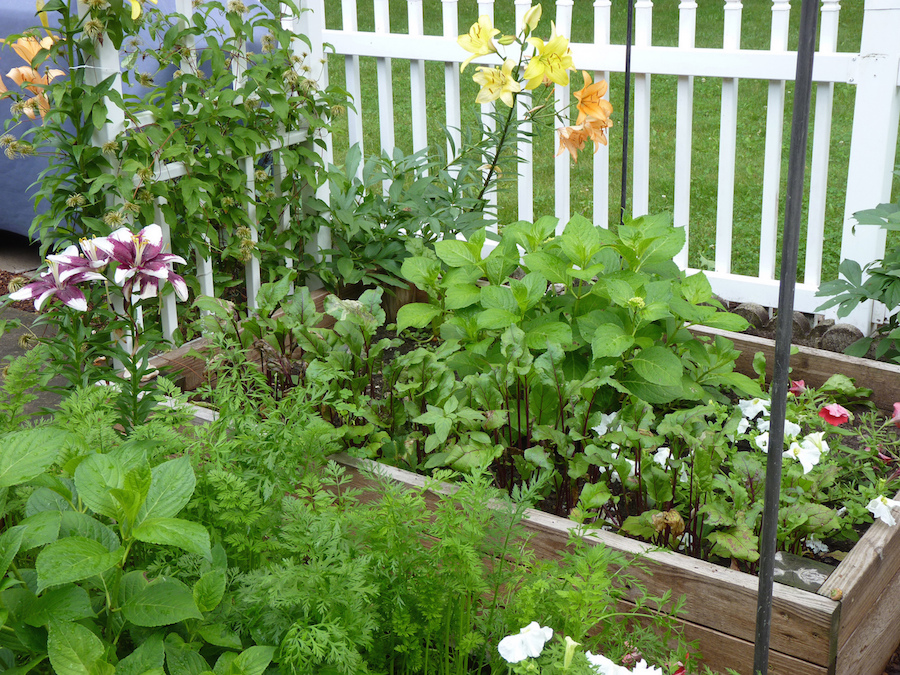 What if you do have high lead levels?
VegeSafe will provide you with a formal report, links to further information and you can also contact them if you have any further questions.
Individual situations vary but some recommendations may include:
building raised beds and bringing in new soil
container gardening
removing the contaminated soil and bring in new soil (this can be expensive)
using a geotextile to seal off the contaminated soil
adding lots of organic matter as this helps bind the metals and reduce the bioavailability
keeping the pH close to 6.5
covering any bare soil with lawn, thick mulch or hard surfaces
limiting lead dust getting inside the house by taking off shoes, and keeping floors clean
washing vegetables because dust that can contain contaminants can build up on the outer skins
Chromated copper arsenate treated pine
VegeSafe also recommend keeping an eye out for old treated pine fences that contain chromated copper arsenate posts as these also contribute to soil contamination.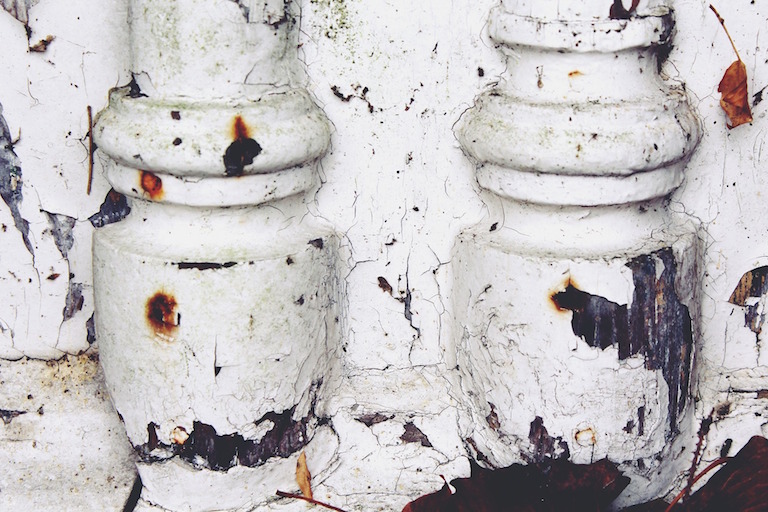 Old flaking paint
It's also important to be cautious with old flaking leaded outdoor paint. Ensure you either remove this safely or carefully paint over it. Lead levels can be particularly high in the drip-zone 1 metre around houses and garages so it is best to avoid growing edible plants in this area if your property has high lead levels.
Research findings
The program has found that 20 percent of homes in Sydney exceed the Australian guideline for domestic residences of lead in garden soils of 300mg/kg.
Certain areas of Sydney have higher levels including Sydney City, Willoughby, Leichhardt, Marrickville Balmain, and Surry Hills.
Average lead concentration (mg/kg) of backyard garden soil in each Local Government Area (LGA) of Sydney (March 2015). Image sourced from VegeSafe Macquarie University website. Dr Alana Grech is thanked for generating this image.
The problem is not limited to Sydney, with concerning levels of contaminants being found in backyards across Australia.
Risk factors for Australian properties
having a pre-1997 residential painted building or a pre-2010 industrial painted building with paint that has deteriorated
being located near main roads
being located near a manufacturing, recycling plant or waste dump
being located near a lead mine/smelter

Take care but carry on gardening
It's important to emphasise that there are solutions to soil contamination, and VegeSafe's message is not to worry excessively but simply to take care. If you think your property might be at risk then get your soil tested and implement the advice so you can follow Vegesafe's motto to Carry on Gardening. There are so many wonderful veggies to grow!