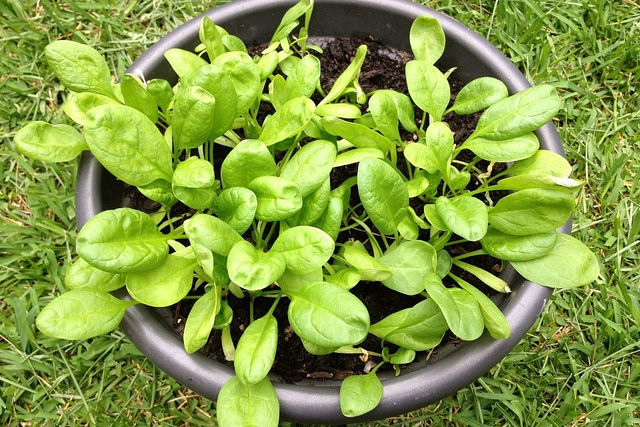 Growing your own vegetables at home is one of the most enjoyable ways to reduce your carbon footprint. By doing so your household can connect to what's in season, reduce food waste and avoid food miles.
After you have tasted your home-grown baby spinach, you'll never be tempted by chlorine washed, plastic packaged spinach gain. Home-grown baby spinach has a sweeter, nuttier flavour and a crunchier texture.
It's easy to grow and you can harvest the leaves as you need them so you'll always have fresh salad greens at hand. Your plants will keep producing leaves for several weeks and by succession planting you can have a continual supply.
I've been growing baby spinach for many years now and I'm not sure why it's not more popular. It's perfect for adding some extra greens to your lunches or for munching on while out in the garden.
Silverbeet vs spinach
Spinach and silverbeet often get confused. They are from the same family of plants (chenopodiaceae) but have a different texture and taste.
Position
Your spinach will enjoy full-sun to part-shade, but it's best to provide some shade while the weather is still hot. I usually grow mine in containers. Spinach like cooler weather: 10-25 degrees Celcius is ideal.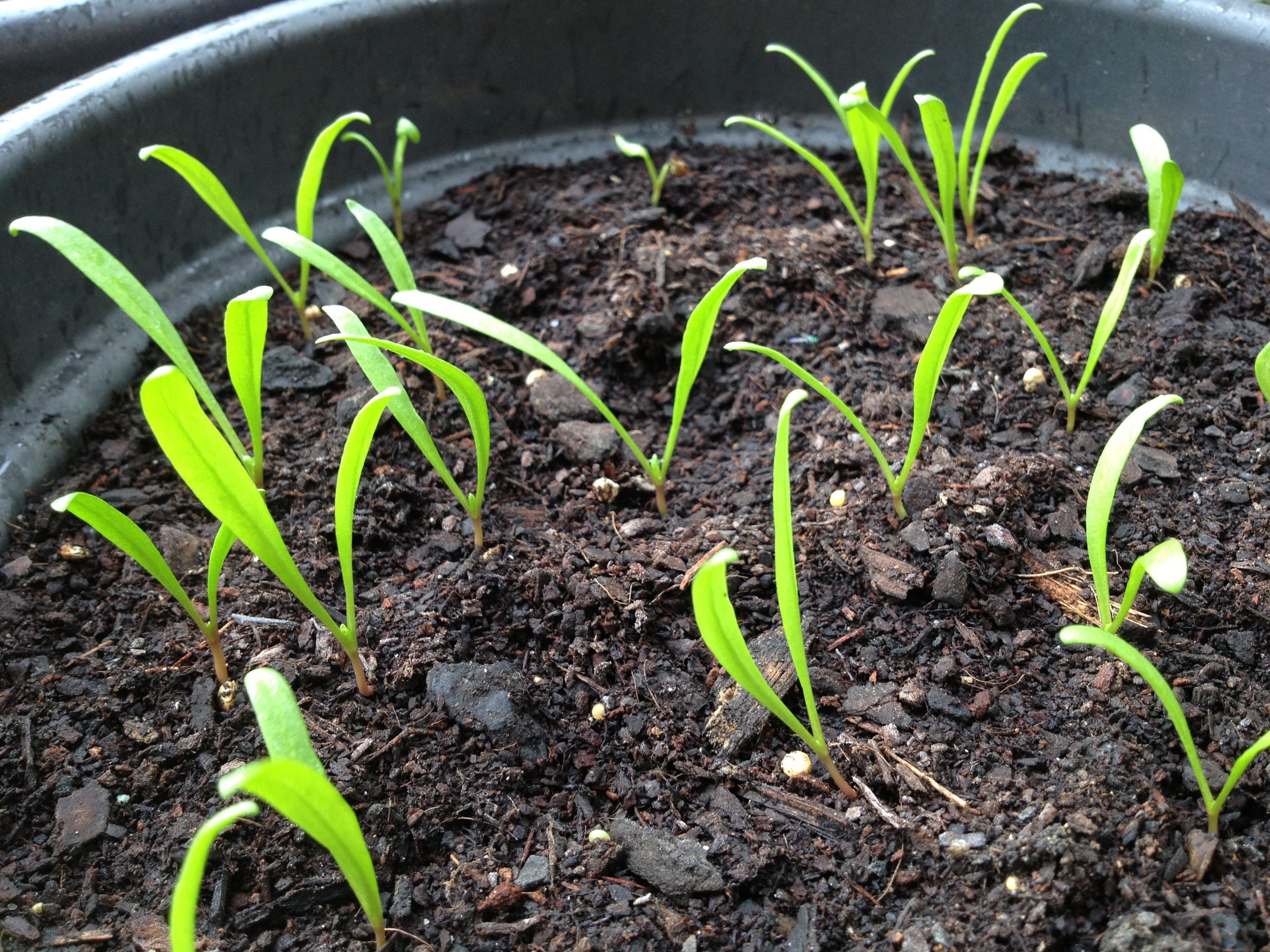 Growing Tips
Sow seeds around 1 cm deep directly to where you want them to grow, water gently, keep moist during the germination period then thin out as necessary. I've found I can get away with planting them fairly close together in a container if I feed and water them well.
Seedlings will generally emerge within 14 days. Succession plant every 2-3 weeks for an ongoing supply. It's important to keep plants well watered because they will bolt to seed if they dry out. Also, watch out for slugs and snails that love to munch on the leaves.

Varieties
There are a number of different varieties to look out for at your local nursery or through online seed companies.
Medania: Thick round leaves and a heavy cropper. Plant autumn and winter.
Viking: Dark green leaves, quick maturing with a superb taste. Plant late summer to winter.
Hector: High yielding with resistance to bolting and tolerance to mildew. Plant autumn and winter.
Lazio: Rounded, dark, smooth leaves. Plant autumn and winter.
Viroflay: A French heirloom variety with smooth dark leaves. Plant autumn and winter.
Giant noble: smooth and thick dark green leaves
Where can I buy seeds?
Visit to your local nursery or see my resources page for a list of potential seed companies you can order from online. Try to buy organic seeds that have been grown in Australia. Another option is to join a local savers group.

 Harvesting
Pick leaves as needed and take time to enjoy your harvest. Consider sharing the garden love by growing some extra plants to share with friends and family!
What's your favourite spinach to grow as a baby green?
SaveSave
SaveSave