I love wrapping presents, and finding alternatives to glossy coloured paper and non bio-degradable products can be a lot of fun. You might be surprised at what you can achieve after a bit of experimenting with items from around the house.
Years ago I would have a box full of colourful papers for wrapping presents but in an effort to live more sustainably, I now keep things fairly simple.
As well as using furoshiki, I have a couple of rolls of brown recycled paper and I jazz it up with string, raffia, fabric scraps, hessian, re-purposed ribbon, t-shirt yarn and some potato printing. I also enjoy using leaves and seed pods from the garden. The key is to make use of what you already have as much as possible and to keep an open mind.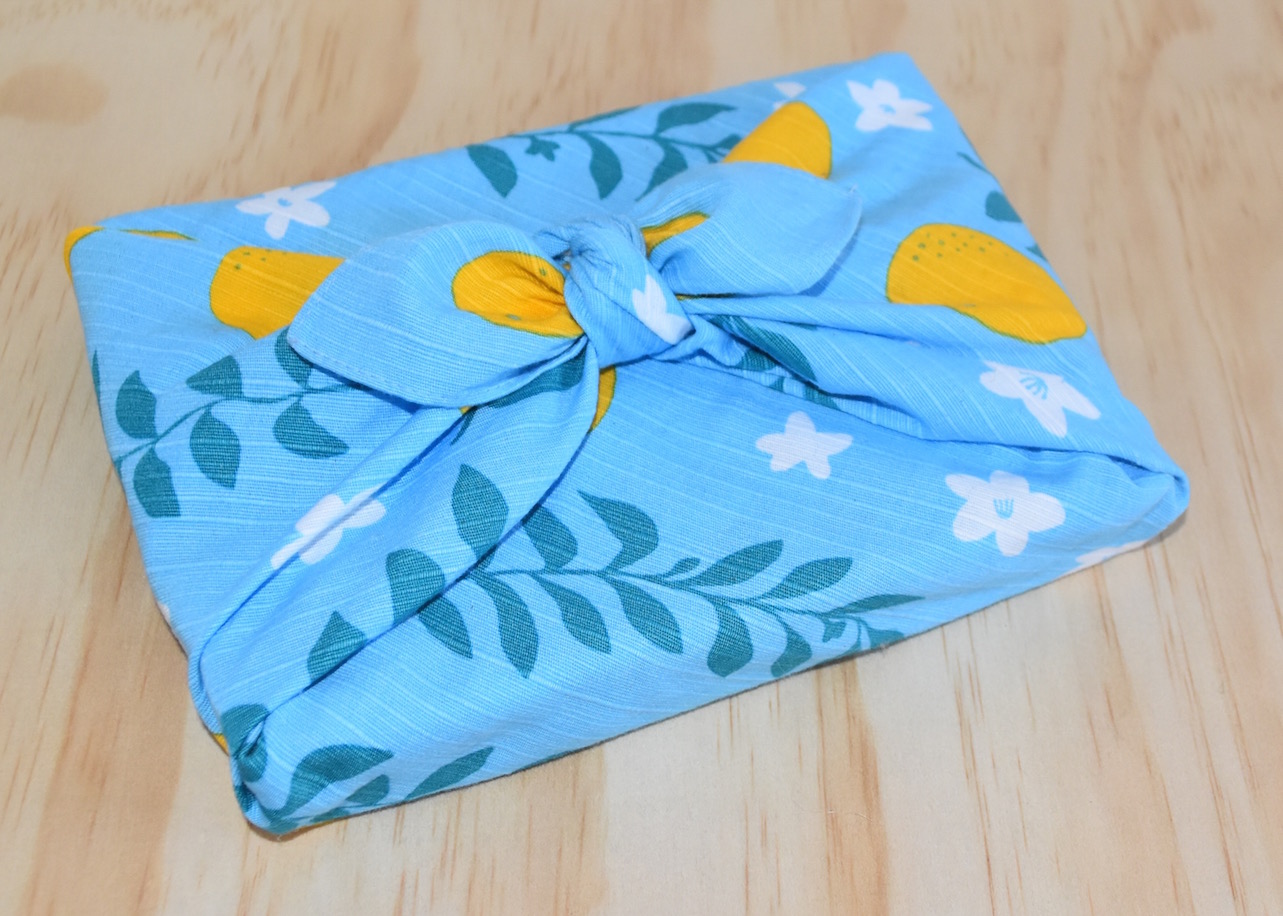 image: Anna Gregory
1. Try Furoshiki
This is my favourite form of wrapping, and happens to be one of the quickest. There are many designs that are simple to follow and the cloths can be used over and over again both for gift-wrapping and for other uses. You can build up a set to use within your family and also make cloths to give away as part of gifts. Look out for square scarfs in op-shops, cut up old sheets and decorate them with natural dyes and printing. For more information click here.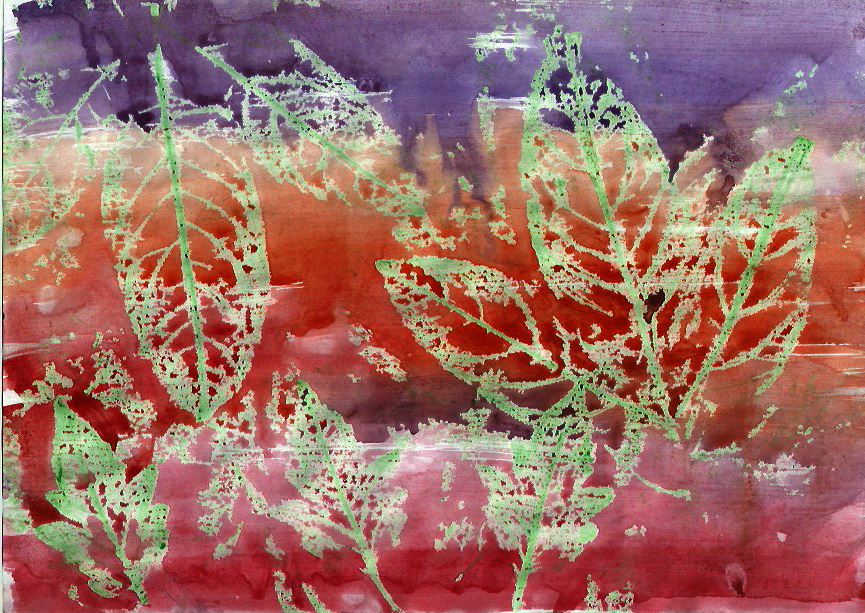 image: Helena Bolle
2. Print your own paper
If this paper decorated by community member Helena doesn't inspired you to make your own I'm not sure what will. She and her two boys (Eren and Deniz) used wax crayons to do rubbings of leaves then did washes of paint over the top. How special would you feel to receive a gift wrapped in this?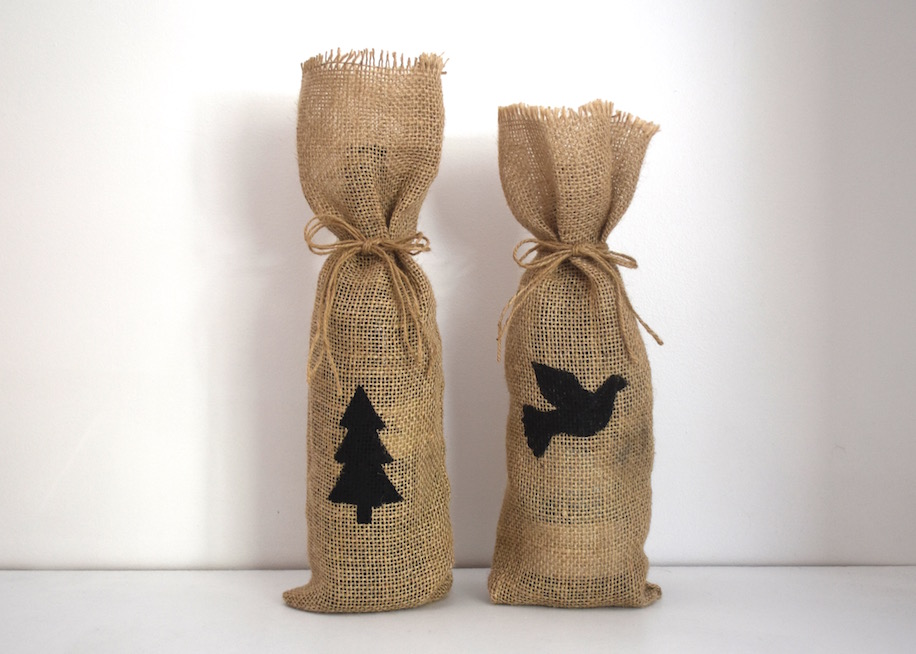 image: Anna Gregory
3. Wrap bottles in hessian
Cut out a piece of hessian 42cm by 29cm and fold in half. Use a long thick needle to hand-sew a 1.5cm seam with brown string. Now that you have created a bag, turn it inside out so the seam is not showing. Use a hand cut-out cardboard template and a paintbrush to paint a shape on the front of the bag. Place the bottle in the bag and use another piece of string to tie a bow around the top. Encourage the receiver to re-use your gift bag.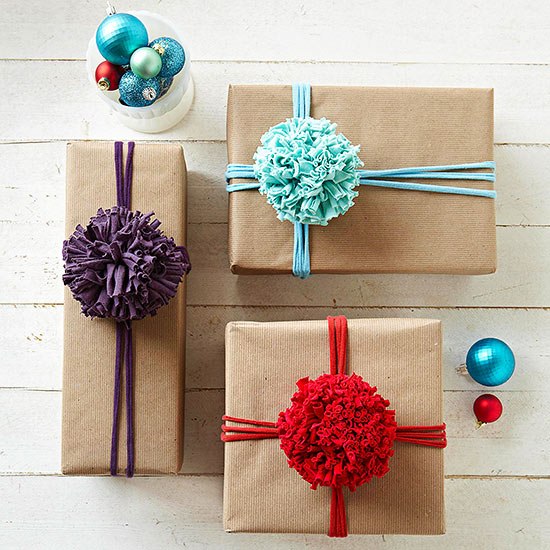 image: Make it Yourself Magazine
4. Decorate with t-shirt yarn
I'm a huge fan of t-shirt yarn. You can use it in place of ribbons and it looks fabulous, particularly next to brown paper and accompanied by a pom pom. If you've never made t-shirt yarn check out the instructions here.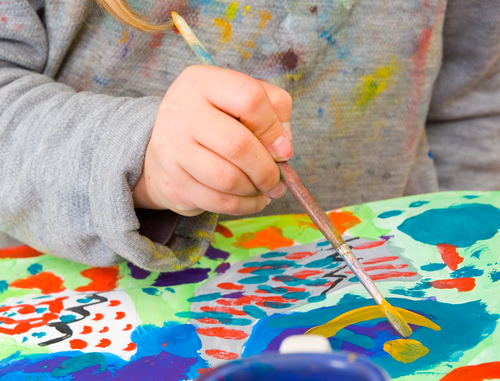 image: Shutterstock
5. Use children's paintings or drawings
Children's paintings have a raw and undefinable beauty and often parents end up with more images than they can possibly keep. It's a great idea to put them to use for wrapping presents. Older children will also enjoy drawing over brown paper to decorate the paper for you. Damaged paintings can also be cut up into sections or shapes to decorate paper bags or cards.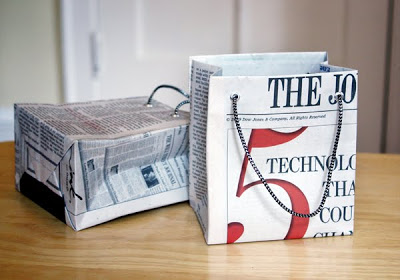 image: How about orange blogspot
6. Make paper bags from newspaper
It's easy to make your own paper bag, just be careful how much weight you put in it unless you have done a lot of reinforcing. For the handles try using string, repurposed ribbons or t-shirt yarn.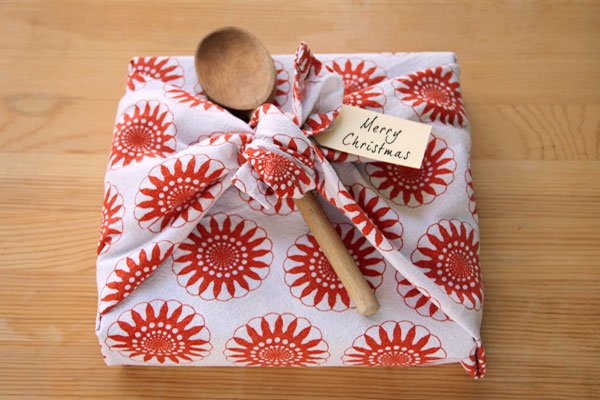 image: Popsugar
7. Use a tea-towel to wrap an object
This can work well for bottles, books and small food items. It's a good idea to check to see if the person needs a new tea towel first.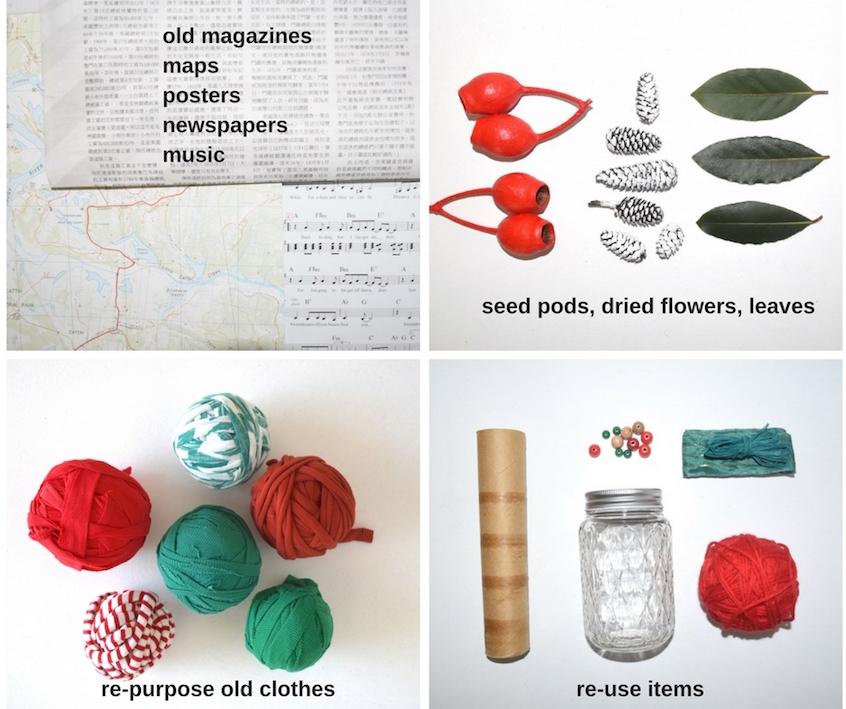 image: Anna Gregory
8. Get creative with re-using and repurposing
There is an infinite number of items you can use to decorate your gifts from around the house. I had a look around my place and I came up with coloured wooden beads, buttons, gum leaves, bay leaves, dried flowers, large gumnuts that I painted red, a ball of red wool, lace, hessian, fabric, newspaper, magazines, old maps and music, old christmas cards and a cardboard tube from a roll of paper towel.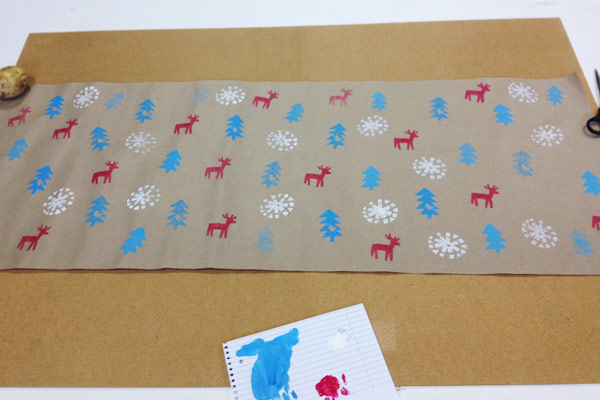 image: Seasaltcornwall
9. Potato printing
Cut out simple shapes from potatoes to decorate presents. If your paper if reasonably thick you can even do this after you have wrapped your gifts. Try a Christmas tree or a star or even just a circle or triangle.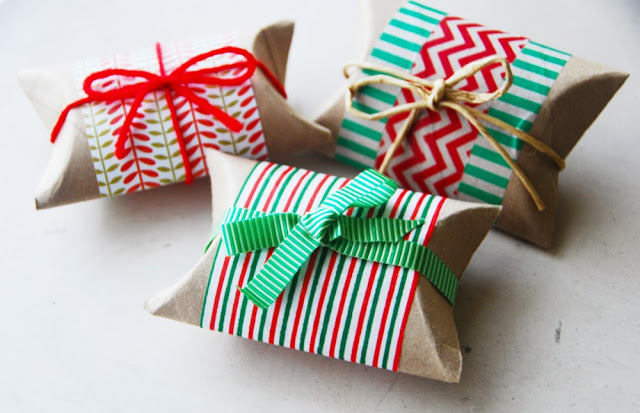 image: The Pink Door mat blogspot
10. Wrap a small gift with the cardboard tube of a kitchen towel
These can look really cute with a bit of colour and a little bow. I tried some using washi tape which worked well. If the tube is a bit daggy wrap it in brown paper first.
How are you planning to wrap your gifts this season? Does your family have a planet-friendly tradition? Share your stories in the comments below.
Read this next:
SaveSave
SaveSave
SaveSave
SaveSave
SaveSave
SaveSave
SaveSave