Going single-use plastic free is a fabulous challenge, but there are plenty of other options for Plastic Free July if that is not possible for you this year. Ultimately the challenge is about taking a step towards reducing your plastic waste and any activity you give a go is a great start.
Here are ten simple ideas for Plastic Free July activities to inspire you to join the challenge.
What will you choose this year?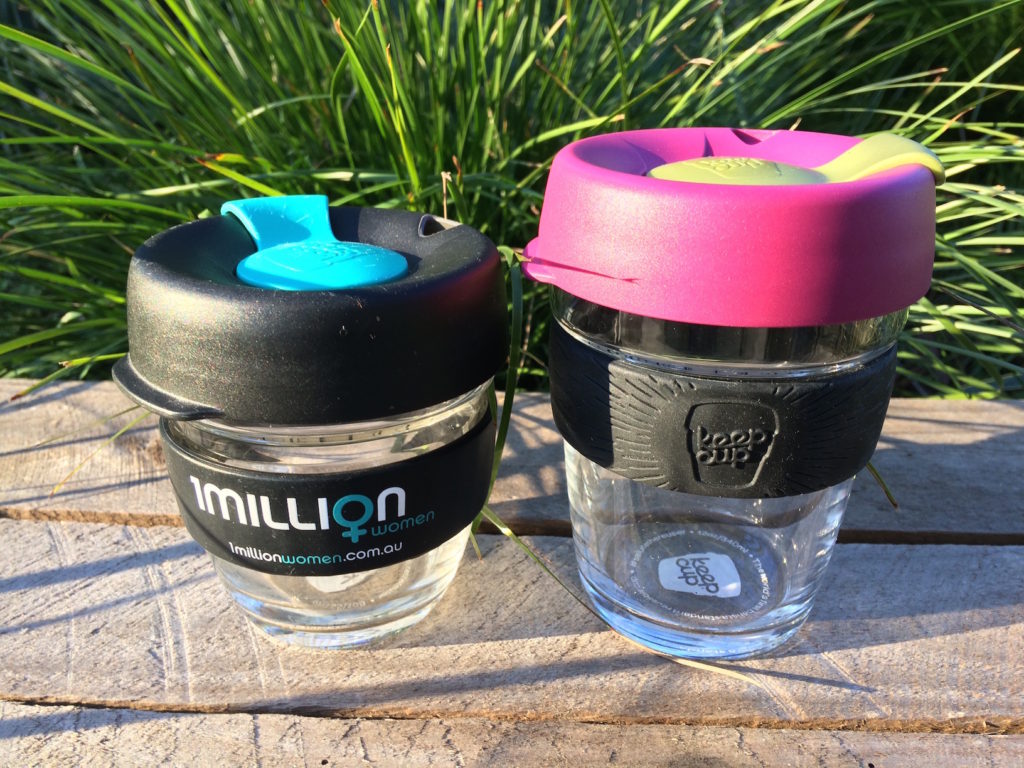 1. Form a new habit with a re-usable item
This is a great way of focusing your attention on an important change you have been thinking about for a while. You could choose using:
a keep cup
re-usable straw (stainless steel, glass, bamboo, or silicone)
re-usable water bottle
re-usable produce bags for your fruit and veggies (make your own or purchase from companies such as Onya)
reusable shopping bags

2. Sign 1 Million Women's #LeaveItOnTheShelf pledge
Help send a message to the supermarkets that you are not going to buy fruit and vegetables needlessly packaged in plastic. Sign the pledge and use the hashtag #Leaveitontheshelf to express your frustrations and spread the message through social media.

3. Form a toilet-paper co-op
Well, maybe not a co-op exactly, but buy a large box of package-free toilet paper to divide between family and friends. It's cheaper and more fun this way and makes for a good excuse for a cup of tea and catch up on pick-up day.

4. Upcycle clothes and other fabric
Instead of buying non-biodegradable make-up wipes that are packaged in plastic, create your own by cutting up your old pyjamas and making them into re-usable wipes. Flanette is wonderfully soft on your skin and you can hem them by hand, on a sewing machine or with an overlocker.
You could also hem old tea towels and use them as kitchen cloths, or upcycle t-shirts into bags, t-shirt yarn and dog toys.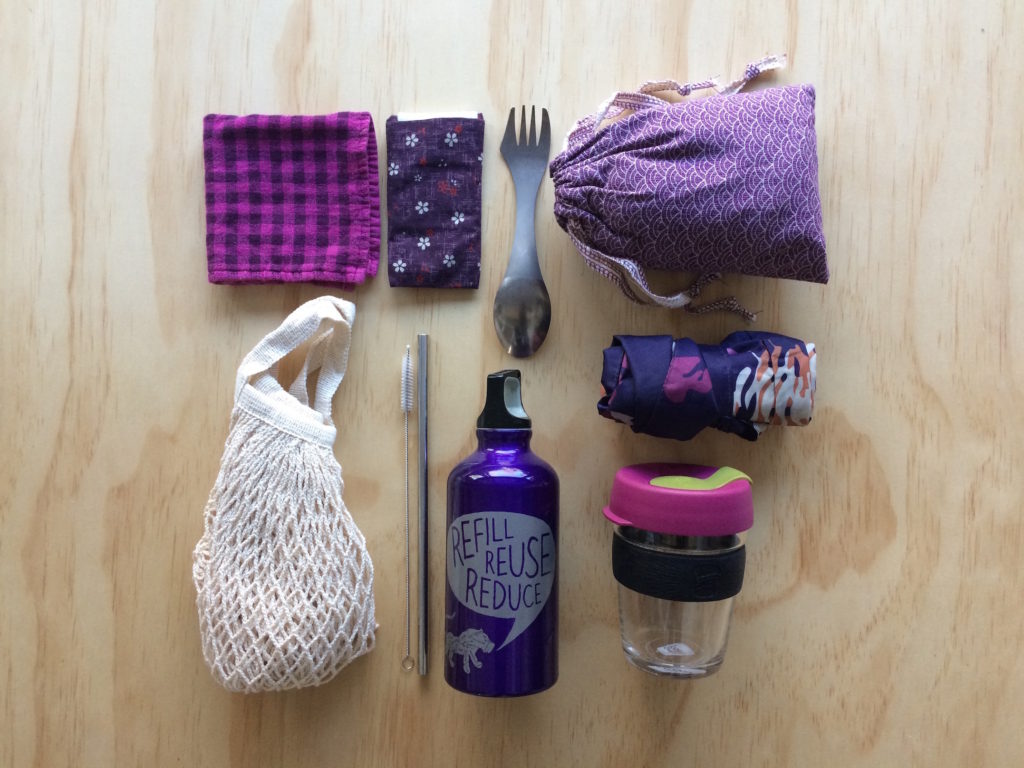 5. Put together a basic zero waste kit
Consider the single-use items you currently use and put together an every day zero waste kit that you can take with you when you are out and about. Try and mostly use items you already have at home or those you can source second-hand. If you are someone who likes to use straws then invest in a re-usable straw to add to your kit.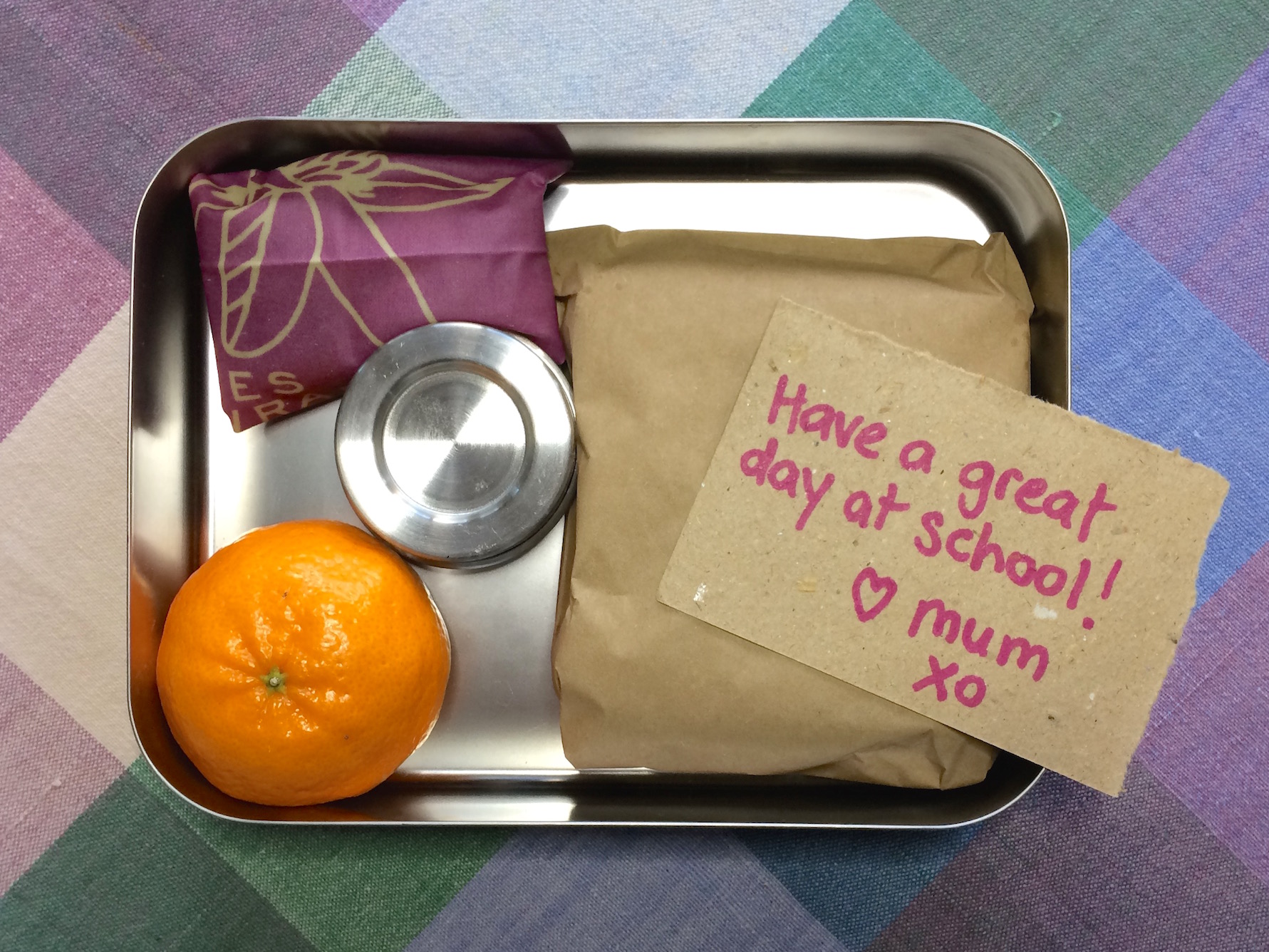 6. Make a plastic-free school lunch for the kids
Work with your kids to find alternative ways to pack their lunches instead of using single-use plastic. You might like to do some baking together to avoid pre-packaged foods, and look at alternative ways of wrapping such as using containers, beeswax wraps, re-usable food pockets and brown paper bags. The school holidays are a great time to experiment. Test out your solutions with a plastic-free picnic in the local park.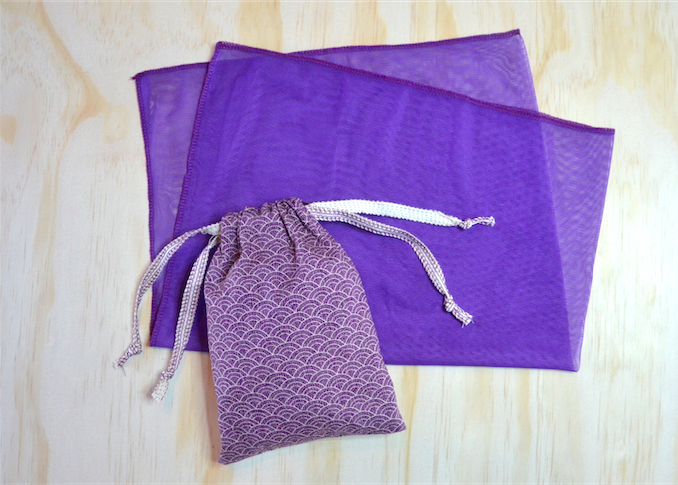 7. Make some fruit and veggie produce bags
Use upcycled mesh material or cloth to make produce bags to use instead of plastic bags for your fruit and vegetables that require containment when shopping such as beans and loose tomatoes. I've found material from Reverse Garbage, friends sewing scraps, and even some curtains from op-shops work really well.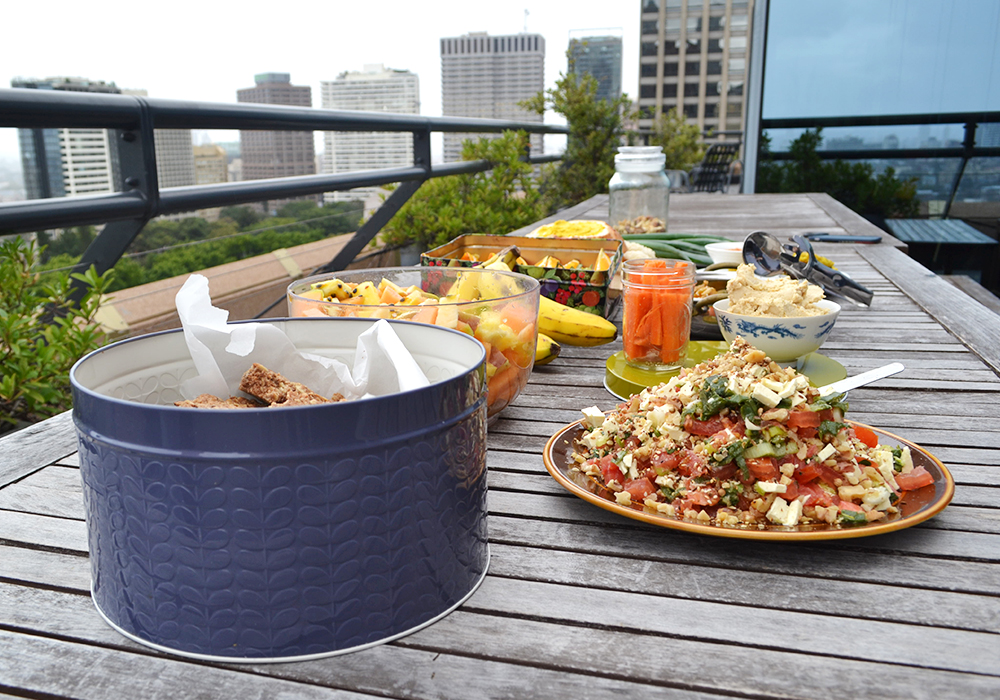 image: 1 Million Women
8. Host a plastic-free morning tea
Gather together your playgroup, workmates, sporting team or friends for a tasty plastic-free morning tea. Try the recipes and activities on the Plastic Free July website and show the film clip to spread the word about Plastic Free July. Consider the purchasing of the products as well as the plates and utensils you use to serve your morning tea. Have a chat about products you had trouble finding plastic-free.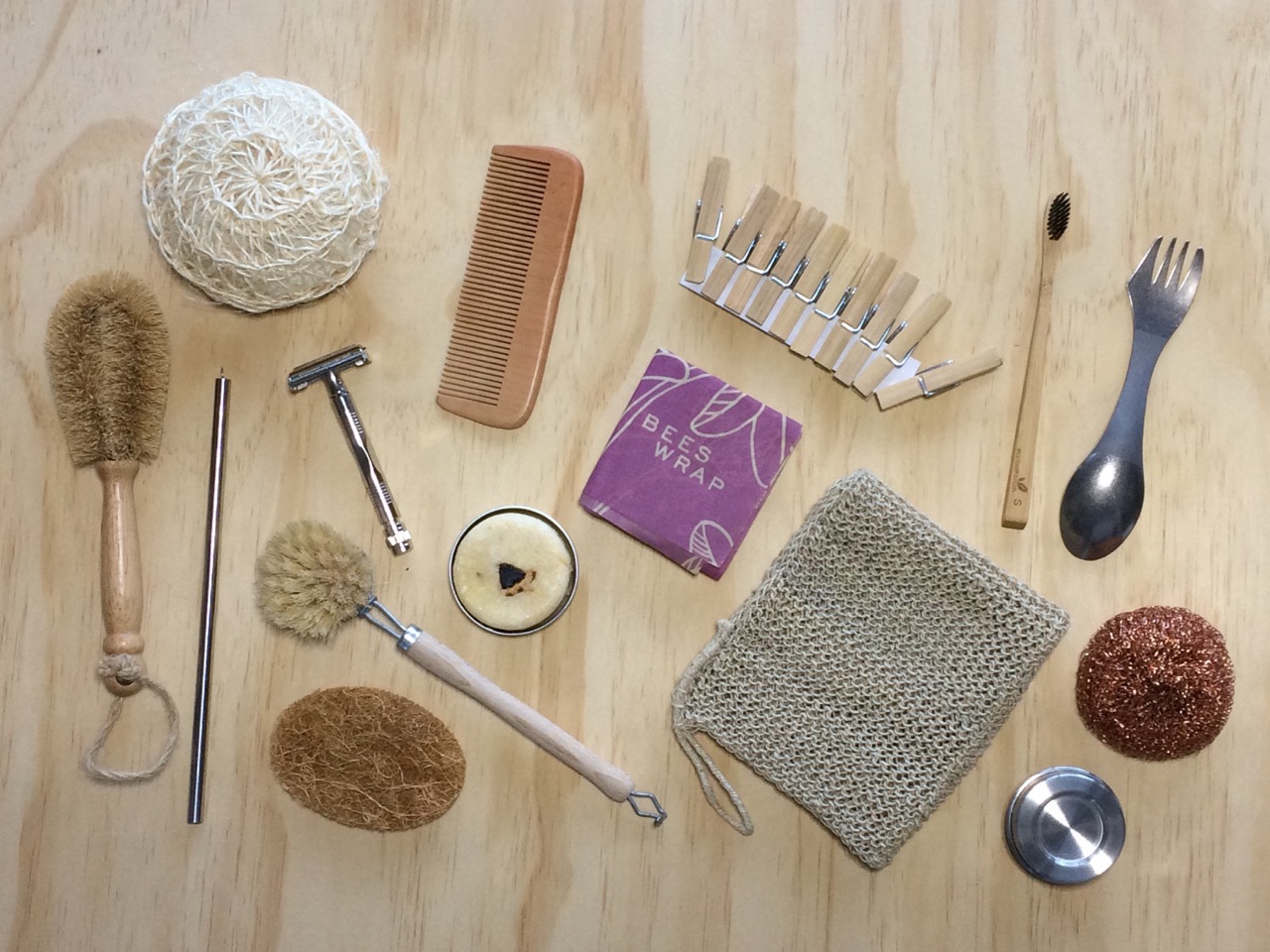 9. Try a new plastic-free product
Research what products are available plastic-free and pick one to try this July. A few simple changes that have worked particularly well for me are using shampoo bars, bamboo toothbrushes and package-free toilet paper. Remember that it's not about throwing out plastic you have that is already in use, it's about reducing the amount of new plastic that you are purchasing. You might also like to try:
a re-usablestraw
a safety razor
re-usable produce bags
shampoo bars
a wooden nail brush
beeswax or veganwax food wraps
re-usable cutlery (to carry with you)
kitchen brushes
natural skin exfoliators
bamboo or stainless steal clothes pegs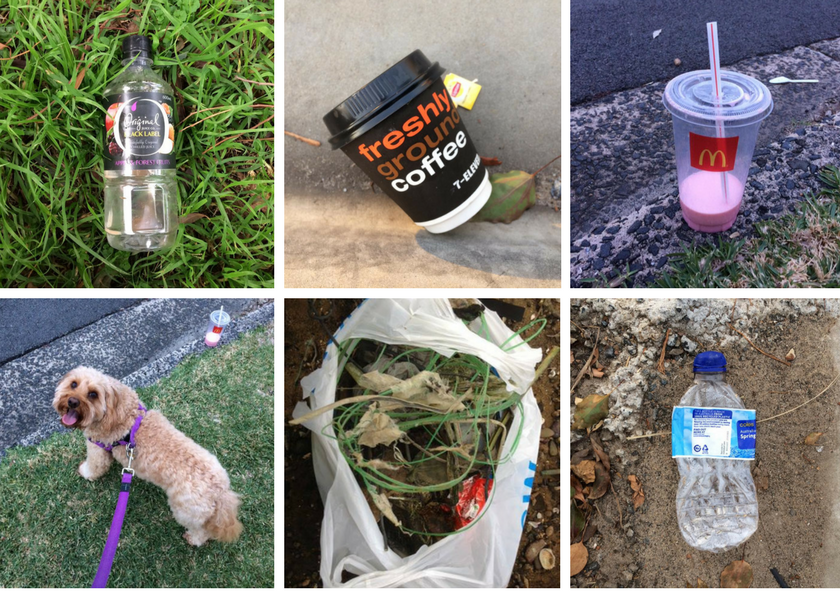 10. Pick up plastic
You didn't put it there, but be part of the solution and pick it up anyway. Whether you are at the beach, at the park or just walking your dog down your street, make the effort to pick up a few pieces of plastic when you are out. This prevents plastic ending up in the ocean and injuring marine mammals and sea birds and often others seeing you prompts them to do the same. We become so used to seeing plastic on the ground and it is easy to forget that we can do something about it.
There are so many ways you can get involved with Plastic Free July. Be creative and find a goal or activity that works for you.
What are your plans? Do you have any good tips for reducing your plastic waste?
SaveSave
SaveSave
SaveSave
SaveSave
SaveSave
SaveSave
SaveSave
SaveSave
SaveSaveSaveSave
SaveSave
SaveSave
SaveSaveSaveSaveSaveSave
SaveSave
SaveSave
SaveSaveSaveSave
SaveSave
SaveSave
SaveSave
SaveSave
SaveSave
SaveSave
SaveSave
SaveSave
SaveSave
SaveSave
SaveSave
SaveSaveSaveSave
SaveSave
SaveSaveSaveSaveSaveSave
SaveSaveSaveSaveSaveSaveSaveSave
SaveSaveSaveSave
SaveSave
SaveSaveSaveSave
SaveSave
SaveSave
SaveSave
SaveSaveSaveSave
SaveSave
SaveSave
SaveSave
SaveSave
SaveSaveSaveSaveSaveSave
SaveSave
SaveSave
SaveSave
SaveSaveSaveSave
SaveSave
SaveSave
SaveSave
SaveSaveSaveSave
SaveSave
SaveSave
SaveSave
SaveSave
SaveSave
SaveSave
SaveSave
SaveSaveSaveSave
SaveSave
SaveSave
SaveSaveSaveSave
SaveSave
SaveSave
SaveSave
SaveSave
SaveSave
SaveSave
SaveSave